Fort Myers Beach Real Estate Sales
Waterfront Homes and Condos for Sale



We have a place waiting for you!

View Luxury Real Estate in Fort Myers Beach

SALE - 248 Driftwood - Waterfront - Gulf Acess
Ready to Move In - Beautiful Views



248 Driftwood Lane - Virtual Walkthrough



Aerial Tour - 248 Driftwood Lane
Fort Myers Beach, Florida 33931






SOLD - Bella Lago - Watrerfront - Gulf Acess
Condo Unit #422
Ready to Move In - Beautiful w/1460sq.ft.

SOLD - Waterside Condo with a Bay View!






SOLD - Fairview Isles Waterfront Home
5 Fairview Blvd. - Brand New Remodel
Direct Gulf Access - Spacious Canal






SOLD - Fairview Isles Condo Unit #112
Ready to Move In - Awesome Remodel



SOLD - A Weekly Rental Gem!





SOLD
Fairview Isles Condo Unit #103
Beach Access is seconds from your Door

SOLD - 217 Egret Street - Waterfront
Immaculate Home with Direct Gulf Access
Edie featured on "Out and About SWFL" - 331 Jefferson Ct.






Lovers Key Resort

LIST! SELL! BUY!
Property listings are updated daily!



The Mausser Team is your
Fort Myers Beach Island connection

Edie & Arnold at Lahaina Realty
List, Sell & Buy Real Estate!

Call or Text - 239-910-3724
Please give us a call if YOUR LOOKING TO SELL your property!


Fort Myers Beach Real Estate Listings updated DAILY! Homes and Condos for sale. Real Estate listings for houses and condos,
serving Fort Myers Beach, Bonita Springs, Cape Coral, Ft. Myers including Lee & Collier counties.
Ft. Myers Beach Front Real Estate Listings
Ft. Myers Beach - San Carlos Island Area

Fort Myers Beach Bay View Real Estate
Bay Beach Condominiums in Ft. Myers Beach

Bonita Springs and Naples Community Developments
Duplex and Multi-Family Homes in Fort Myers Beach


Resort Style Condos for sale in Fort Myers Beach
Investment Condominiums available. Weekly and Daily rentals!


---
Duplexes and Multi-Family Homes in Fort Myers Beach
---
Creciente Condo

One of the most preferred locations on the island. Rare Gulf Front corner unit with wrap around lanai with over 1500 square foot of air conditioned living space. The lanai has wind rated sliding doors in front of the screens that you can adjust to your preference. In addition, this unit has an underbuilding parking garage and extra storage. This is the unit buyers have been waiting for. Completely updated floor plan, new crown molding, paint, tile, more closet space, granite counters, appliances, plumbing. All done for you to enjoy this season.
---
Royal Pelican Condos in Bay Beach


---
Hibiscus Point Condos in Bay Beach
---


We advertise property listings in various Real Estate categories within google. Our online services also display your properties on web sites throughout the Internet... We will display your house/real estate on related web sites and in our local MLS... Our Site Map






REAL ESTATE and Lee County Real Estate News
Real Estate News Updated Daily. Covering National and Local Lee County, Fort Myers Homes
Fort Myers Real Estate News and Property trends in the Fort Myers and Lee County Area from the Mausser Team at Lahaina Realty. Listings updated DAILY! Homes and Condos for sale. Real Estate listings for houses and condos. The Mausser Team at Lahaina Realty are full time agents on Estero Island. Check your spelling, we know that surfers on the internet spell myers like Meyers often. It is spelled Ft. Myers or Fort Myers.

drop by and visit edie & arnold at lahaina realty
Kick back and breathe the clean gulf air, relax on the beach, soak up the sunshine and just take in all the natural surroundings of our awesome island. A true piece of heaven. Our Island area is one of Florida's top rated resort areas, surrounded by gulf waters and miles of wildlife areas, offering beautiful scenery, and pure serenity. While Estero Island boasts numerous residential and resort developments, Fort Myers Beach still holds its natural character and Key West Style charm.
---
Ft. Myers Save Our Homes
What Is "Save Our Homes"? Save Our Homes" (SOH) spearheaded by Mr. Wilkinson, approved by Florida voters in 1992, effective January 1, 1995. SOH places a limitation of 3% on annual assessment increases on homestead exempt property. For all property first granted homestead exemption in the prior year, that year's assessed value will be the base value for the implementation of "Save Our Homes". Thereafter, the assessed value will not increase more than 3% or the percentage change in the Consumer Price Index, whichever is less. The property's market value may differ from SOH assessed value. SOH assessed value will never be greater than market value. What properties are affected? Homestead exempt properties only. Also see our Fort Myers Beach Real Estate Website at https://www.imhome-listings.com

Fort Myers Homes and Condos - Homesteading Property
The official deadline for filing for Homestead or other exemptions for tax year was March 1. Late filed applications will be accepted at the Property Appraiser's Office after this deadline and reviewed to determine your eligibility for the appropriate tax year.
You may late file your homestead or portability application after the March 1 timely filing deadline by mail or in person. In order to qualify, your Florida Driver's License and Lee County Voter Registration ID # (or Domicile) must be issued to you no later than April 1. These documents must show the residence address as your homestead address in order to qualify. Late filed applications will be accepted up to 25 days after the mailing of the Truth in Millage Notice (TRIM Notice) and will be approved in accordance with Florida law in accordance with statutory requirements and deadlines. If you believe you qualify, do not hesitate to submit your application by mail or in person.
For additional information, contact the Property Appraiser's Office.



Lahaina Realty - 6035 Estero Blvd. - Fort Myers Beach, FL 33931


Edie Mausser, Realtor - Sales Associate - ph. 239.910.3724
Arnold Mausser, Realtor - Sales Associate - ph. 239.910.2756



Waterfront Real Estate
The Mausser Team
Fort Myers Beach Realtors

View Fort Myers Beach Real Estate for sale here or call Edie at Lahaina Realty. 239-910-3724

Ft. Myers Beach Waterfront Real Estate Listings updated daily. Search Gulf front properties including all Condos for sale and Homes for sale.

#realestate #realtor #luxury #beachfront #investing #investor #floridaliving #waterfront #condo #fortmyers
TESTIMONIAL
Good Morning Edie,
It is hard to believe that two weeks ago we made settlement on our condo in Royal Pelican. Mary & I couldn't be happier with the purchase. The unit is taking shape nicely as our new Florida home.

I mention all of this as a prelude to acknowledging & thanking you for your efforts to make this dream a reality. From the moment we first met you less than a month ago, we were impressed with your professionalism & empathy. Not only did you promptly & professionally return all calls, texts & emails, you initiated most contacts with helpful ideas & suggestions. Plus you have a very positive, engaging personality. As I mentioned in one of our conversations the agent who sold one of our homes up North was very good. However, she pales by comparison to you.
I believe I told you that I teach, write & speak on customer service. See my website (www.rjgeorge.com) for details. In fact, I prefer the term delight versus service. My definition of delight is exceeding expectations. You certainly did that. We don't anticipate calling you to list this property for a long time, however, I will recommend you to anyone looking for a home on Fort Myers Beach. You are the best!
Thanks, again.
Have a great weekend.
Rich
Real Estate - Featured Properties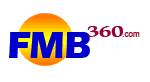 Visit Fort Myers Beach